You can also configure an email to be sent depending on a condition. To do so follow these steps:
1.- Go to the email designer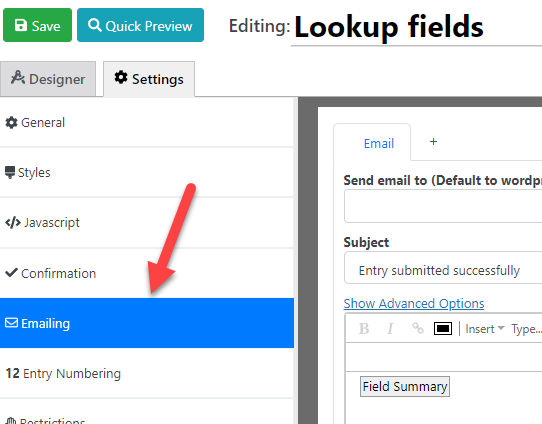 2. Click on "Show advanced options"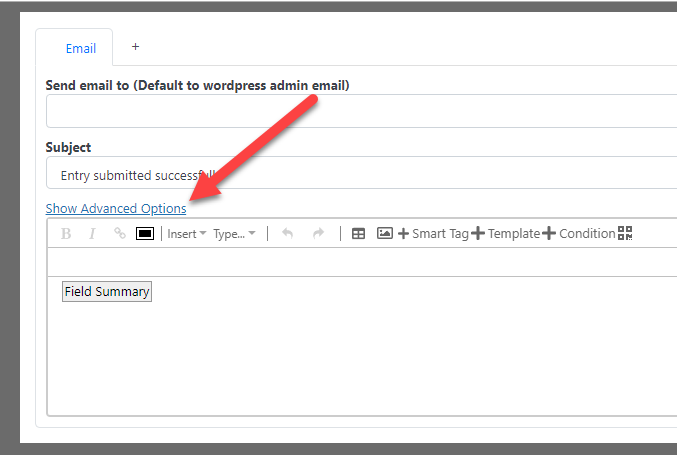 3. Click on "Enable Condition" and define your condition. In the example below the email will be sent only if the Text box field has the text "Hello"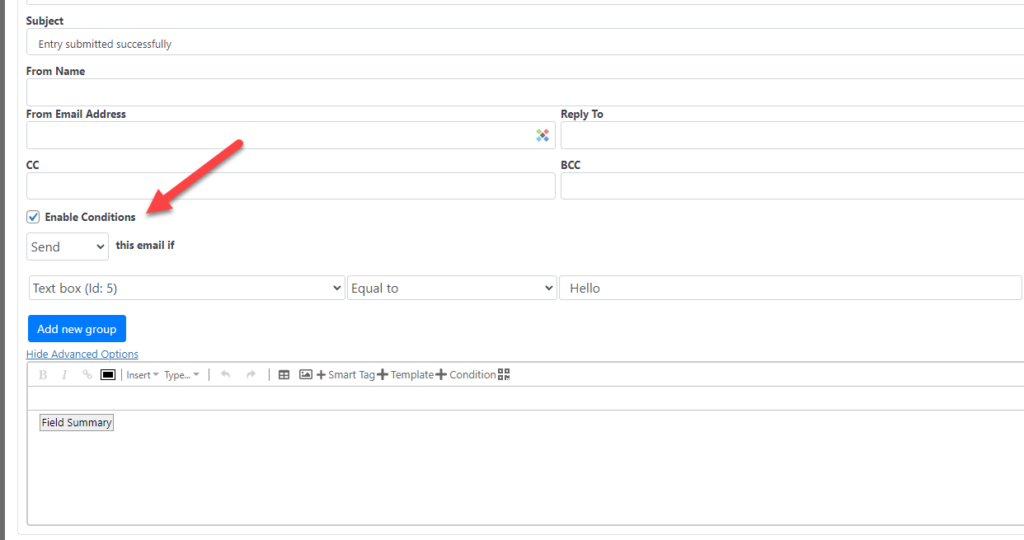 That's it! Now your email will be sent only when your configured condition is met.