With the pages AddOn you can create pages using the submitted entries. This helps you create advanced systems like user portals, listings, or any kind of page that you want to create with your entries.
Features
Create user portals, listings, directories, etc using a drag-and-drop builder.
Filter support, you can filter the entries that are shown or even let the users filter them using dynamic search criteria
Compatible with other plugins, you can convince this plugin with other plugins like the automation add on to execute an automation when clicking a button or the pdf add on to download the pdf in a page
You can find some examples of the kind of pages that can be created in the Page Builder Gallery
How it works
To create a page do the following:
1.- Open the pages add on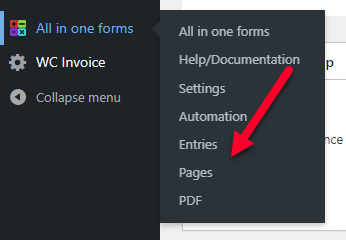 2.- Create a new template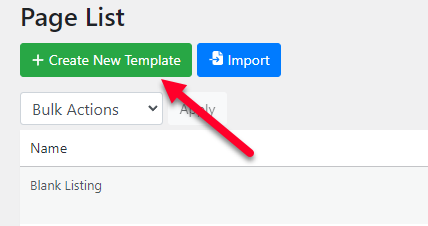 3.- Select the kind of template that you want to use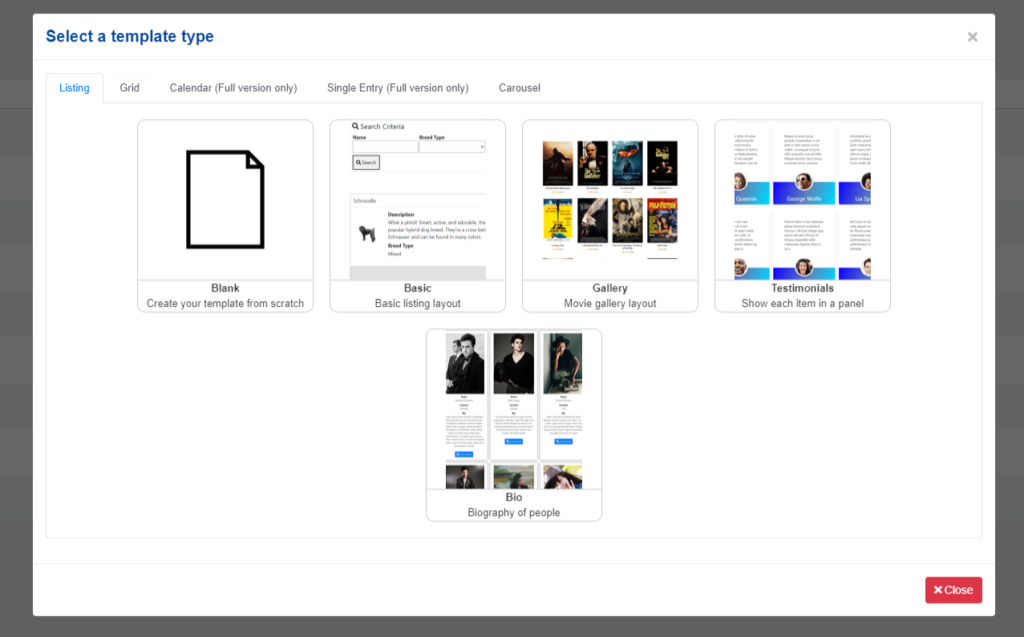 4.- Design your page with the drag and drop builder. In the example bellow i selected a listing template and configured it to display the image, name, email and bio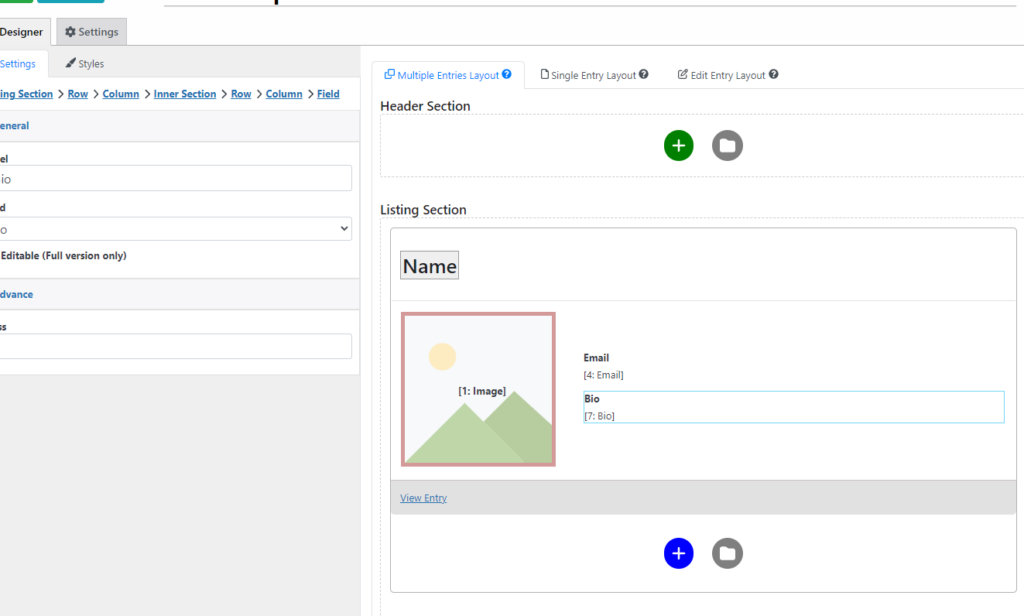 This is the result that this layout will generate: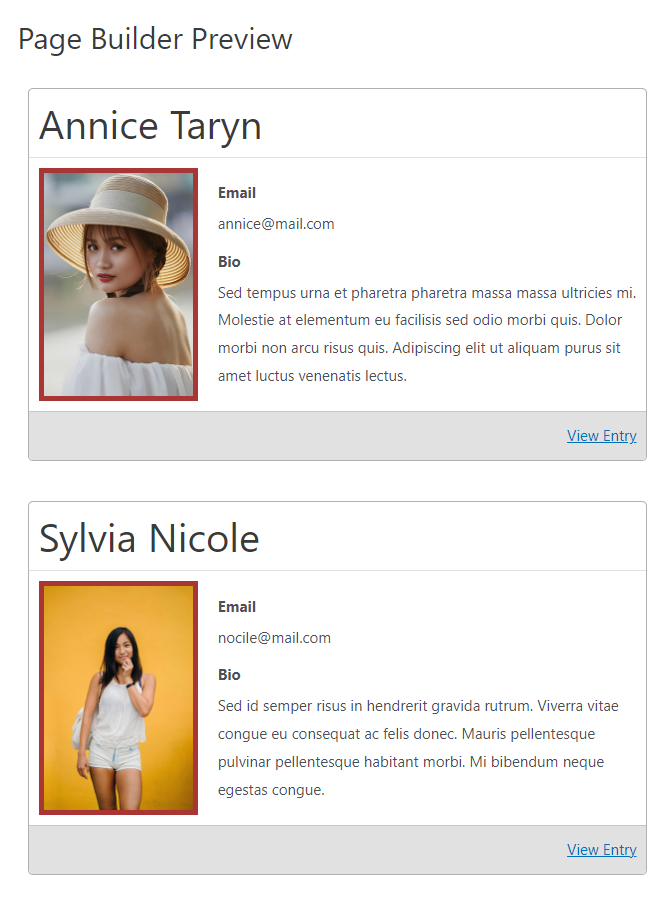 That's it! now with my page layout created i just need to add its shortcode to any wp page or post. You can find your page shortcode in the listing section: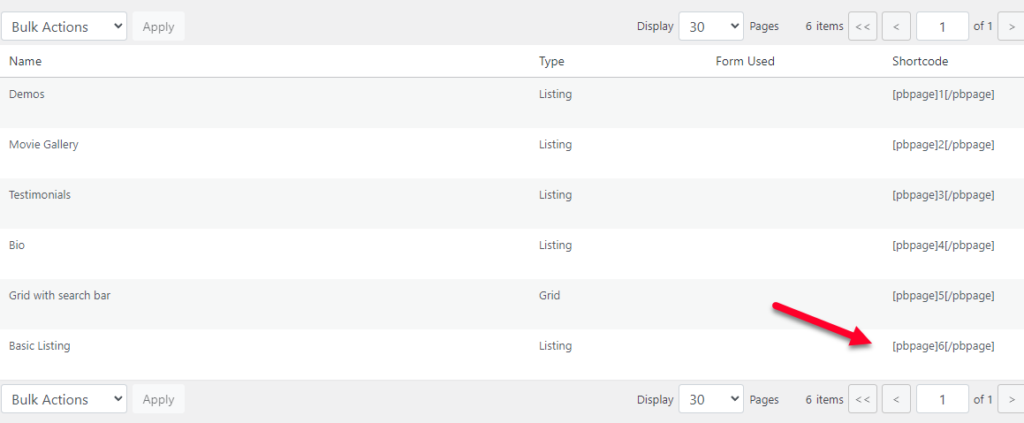 Would you like to get more than one add on?
Check out our bundles and get several add ons at a HUGE discount
View Bundles