Set up any form to accept Stripe payments.
Integrate any form with Stripe: Effortlessly create customized, high-converting forms that seamlessly integrate with Stripe, allowing you to accept payments from customers worldwide.
100% Customizable: Support all the fields, conditional logic, or formulas so your Stripe integration can be as straightforward or as complex as you need it to be
Conditional payments support: you can also conditional send the amount to Stripe so you could create forms that accept multiple payment methods or forms that only charge your users when they decide to pay right away.
How it works
1.- Install and activate the plugin
2.- Go to your form and set up your Stripe API keys (you can find these keys directly in your Stripe account).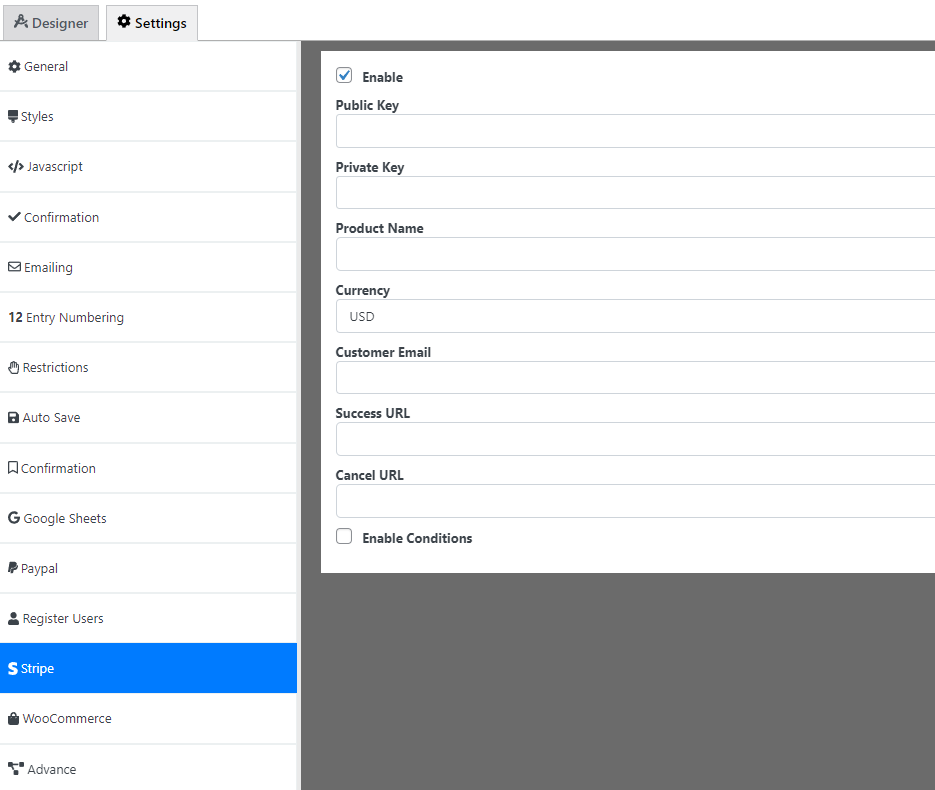 That's it! Now your form will be sent to Stripe after each submission.
Conditional payments
You can also send the form to Stripe only when a condition is met, this lets you integrate the Stripe add-on with other payment methods or only charge the user when they decide to pay right away.
To enable conditional payments just check the "Enable Conditions" box and define your condition, for example, in the screenshot below the form would only send to Stripe when the user selects "Stripe" as the payment method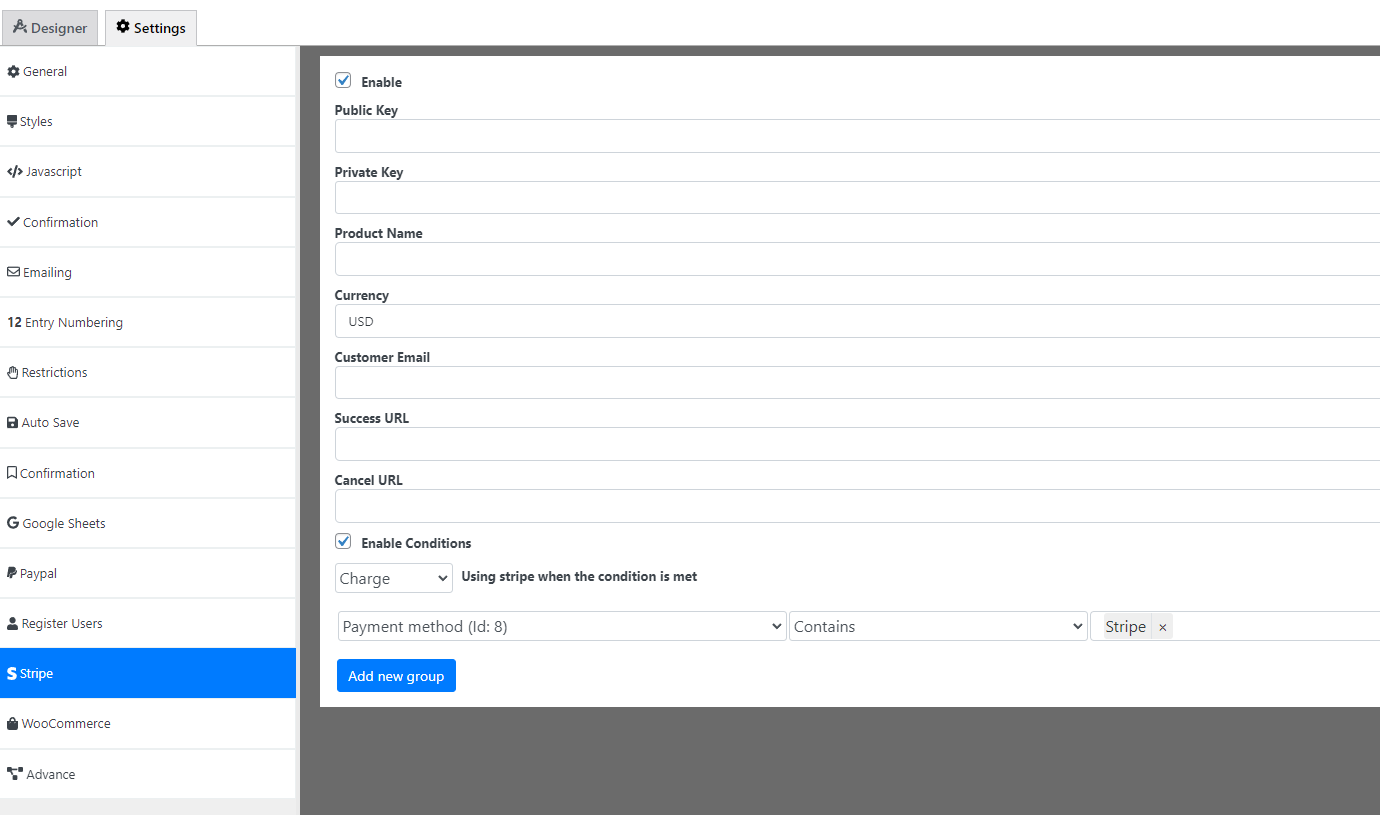 Would you like to get more than one add on?
Check out our bundles and get several add ons at a HUGE discount
View Bundles